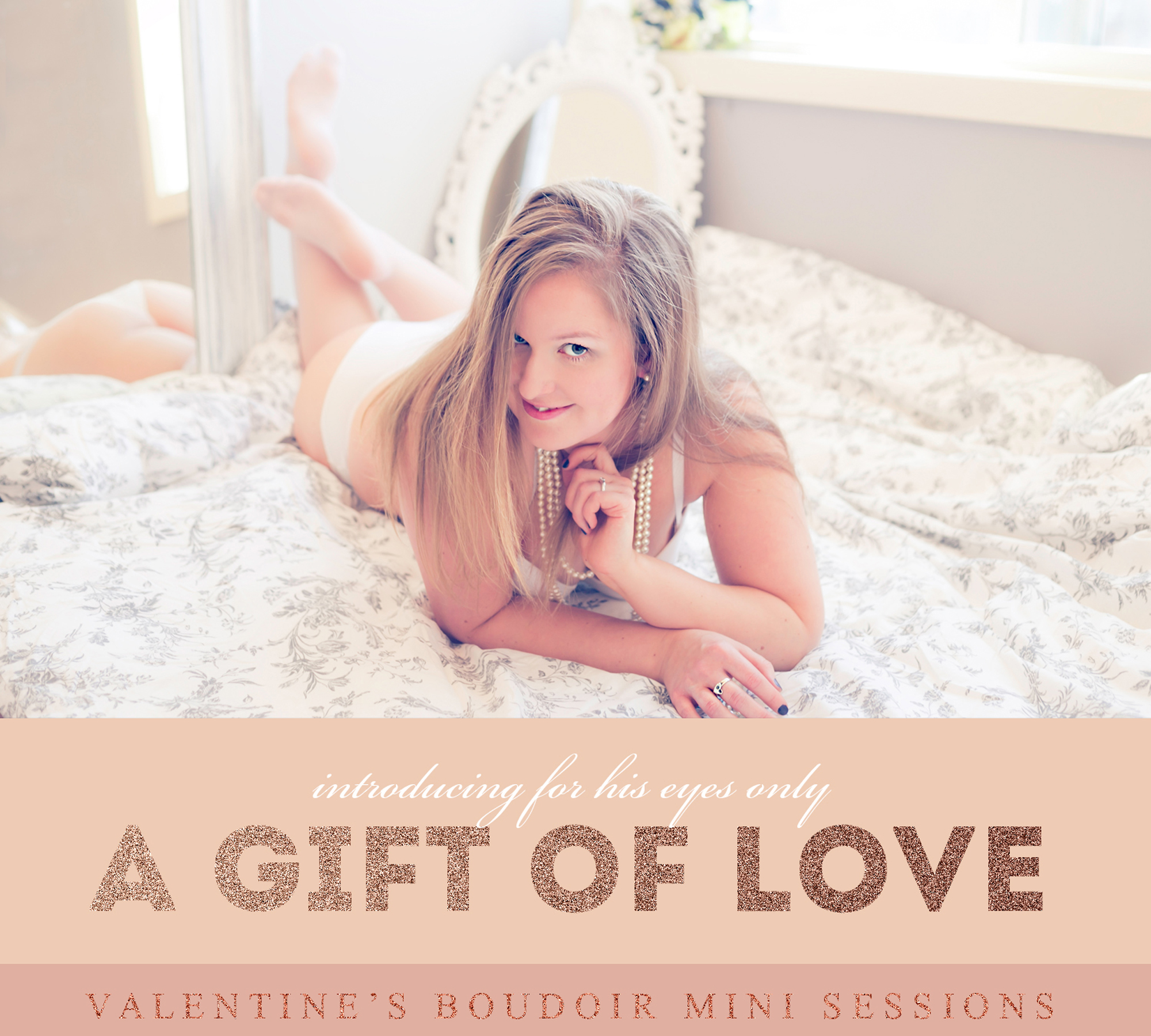 It finally time for my Valentine's day mini-boudoir sessions! The perfect gift for that perfect someone.
I am so excited; Valentine's Day is fast approaching. I personally welcome any excuse for a little extra romance and love, I always dread thinking of a gift idea for my husband. I can never think of something perfect when the pressures on. If you are in the same boat, I've got you covered (Well, you won't be covered, but I got your back!).  Take advantage of my Valentine 's Day mini-boudoir sessions for the gift you know they want. 
A boudoir mini session is the perfect excuse to celebrate you and indulge in some quality "girl time." It is also the one gift that no one else can buy for the one you love.  Giving you the perfect opportunity to step out of your shell and give boudoir photography a test run.  Spoil yourself with a fun, sexy, feel good boudoir mini session and spoil your special someone with a beautiful fine art print. 
For a Limited Time Only…
I'm offering my once a year, mini-boudoir sessions.  This special includes one look, one location of your choice, and a complimentary 5 x 7 fine art print for $149. 
For those of you out there who know what you are getting into and want to go in full throttle with a full boudoir shoot, (Yeah! Go for it!) I have something for you too.  For a limited time only, you'll receive a complimentary slideshow with the purchase of an album or image box (a $199 value). 
Session times are limited through the end of January, get in touch to book your session.