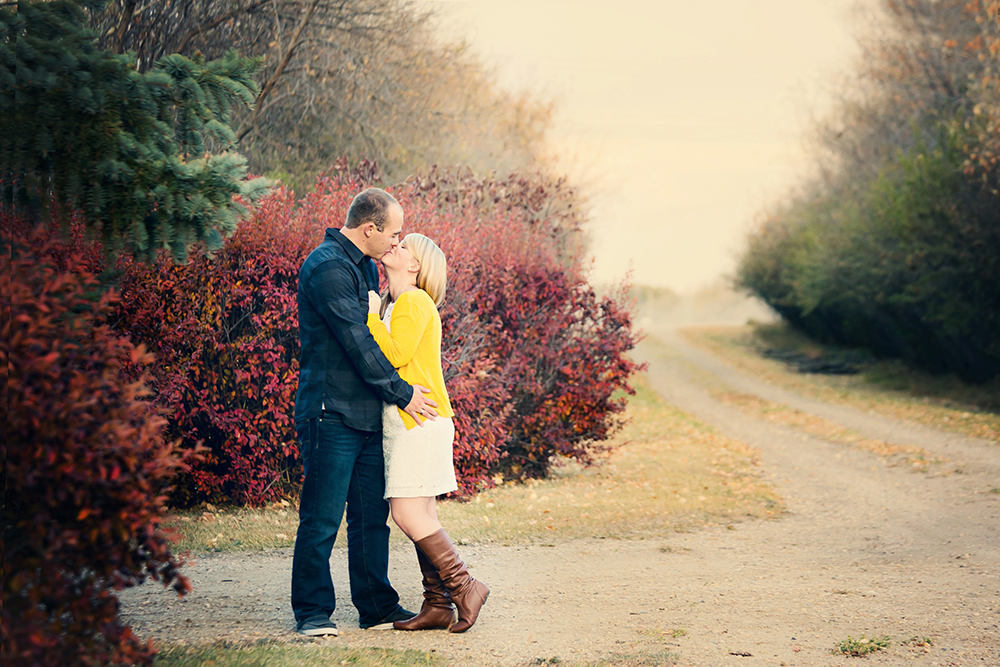 The drive out to the country for Jason and Kim's engagement was worth the trip!
When I met Kim and Jason I knew we were a perfect match! They are for each other as well, but this is my blog so this is about me! A little bit... Okay, it's about them and their session.  When we booked it we opted to drive out town to a lovely country home for their engagement session on a friends farm and it was perfect! Look and see for yourself.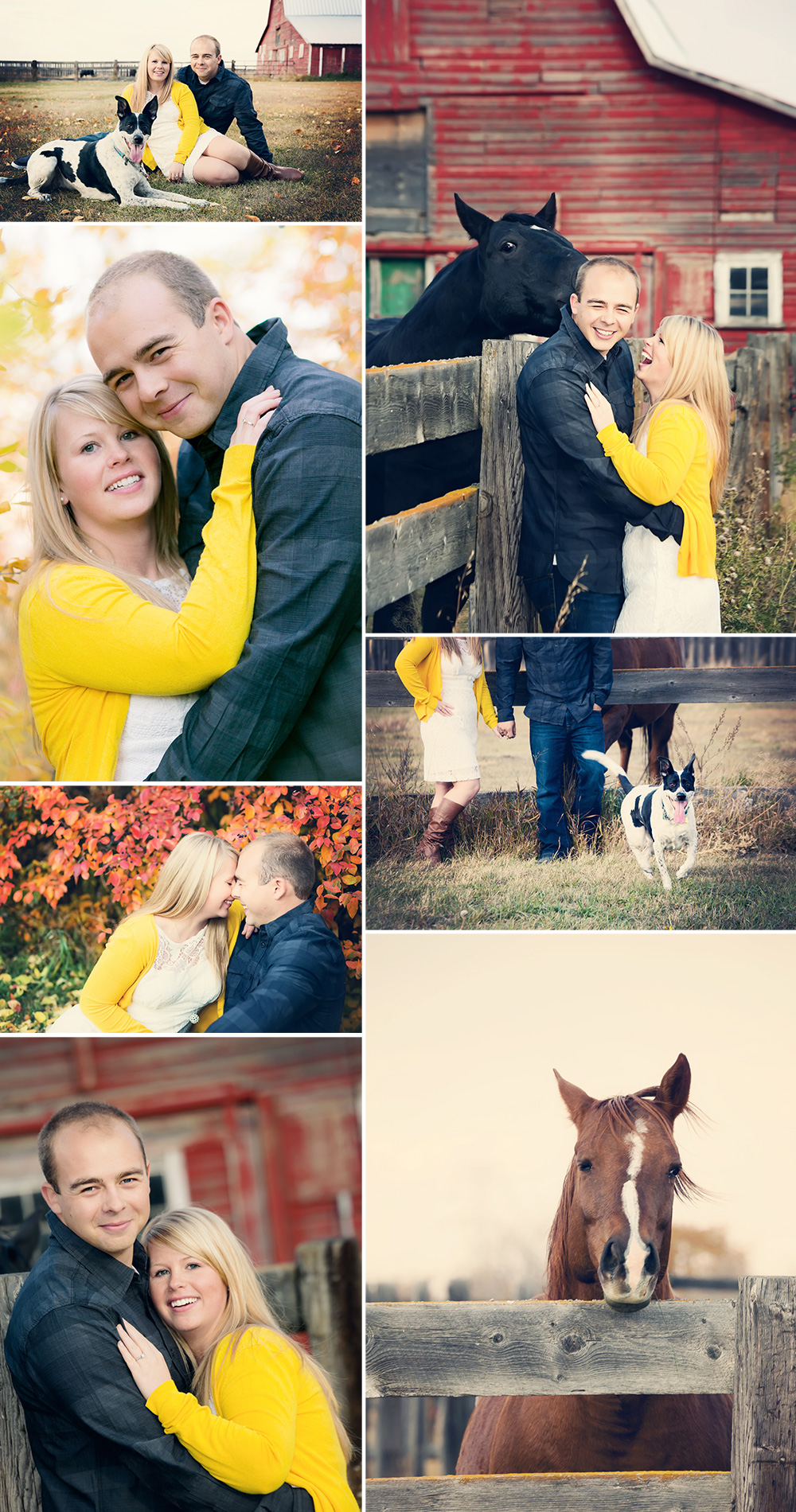 We were able to hang with the animals, frolic in the bushes, and watch the sunset.  Can an engagement session get any better than that?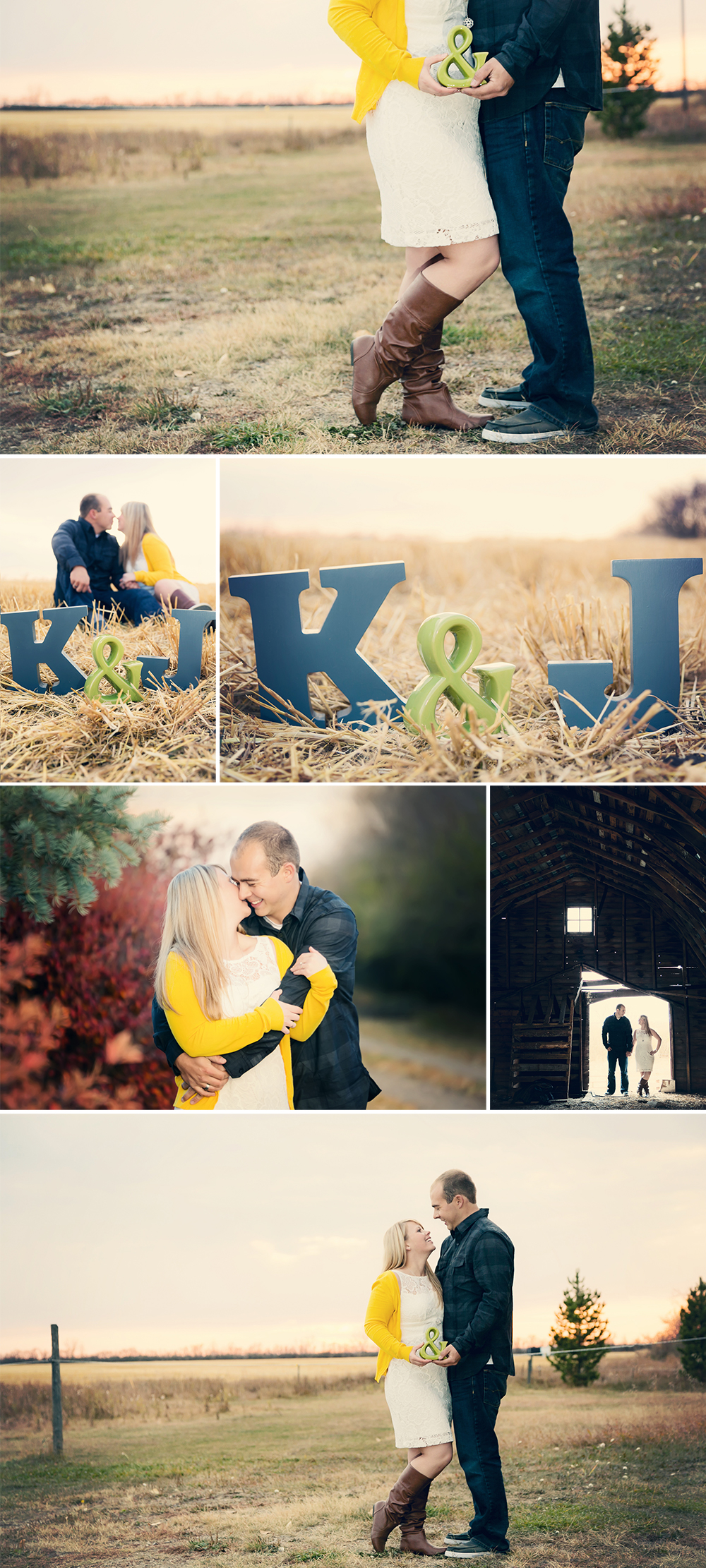 I also want to show off a few pages of their guest book!  We put together a beautiful and wicked cool custom guest book for the wedding, and it is worth showing off!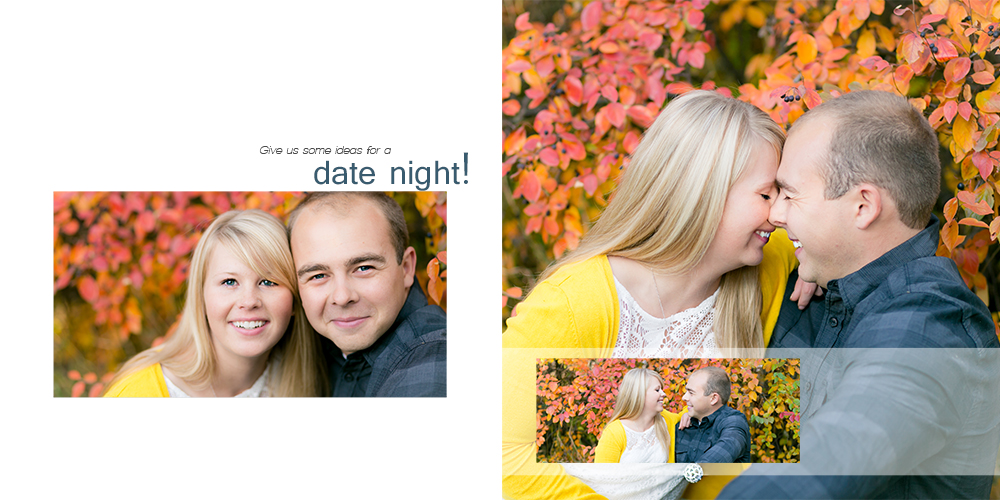 Do you have ideas for a date night? I think a picnic and a walk with the dog at Nose Hill would be a good one for these two...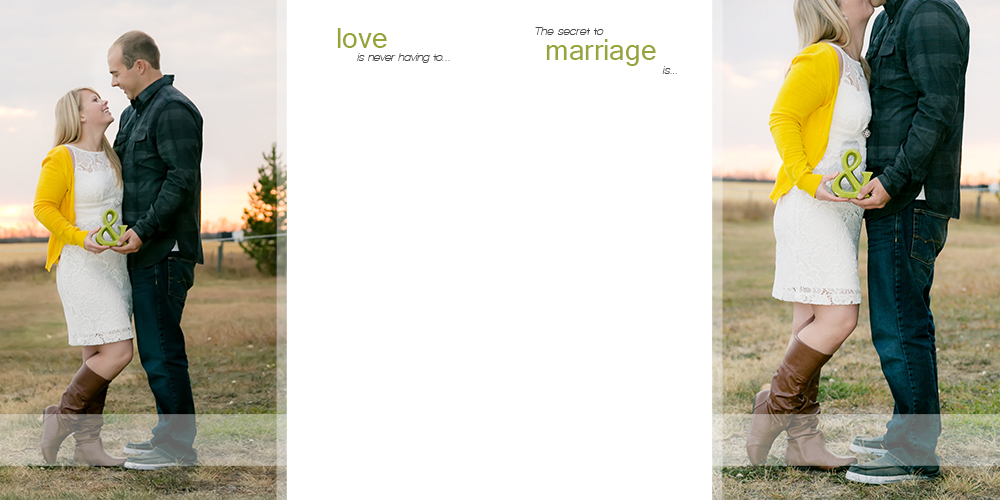 I am afraid to answer these two questions but I will answer one... Love is never having to... Do the dishes? (A girl can dream can't she?)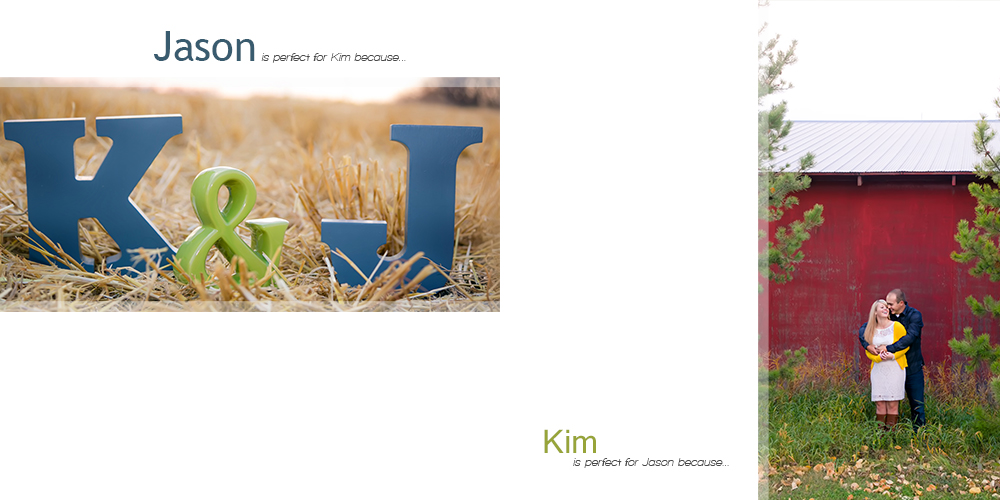 Kim and Jason are perfect for each other because I said so, and I know love!!  I can't wait for the wedding in August, it will be romantic, fun and absolutely stunning! Leave them some blog love and ideas for a date night! Happy Planning you guys!